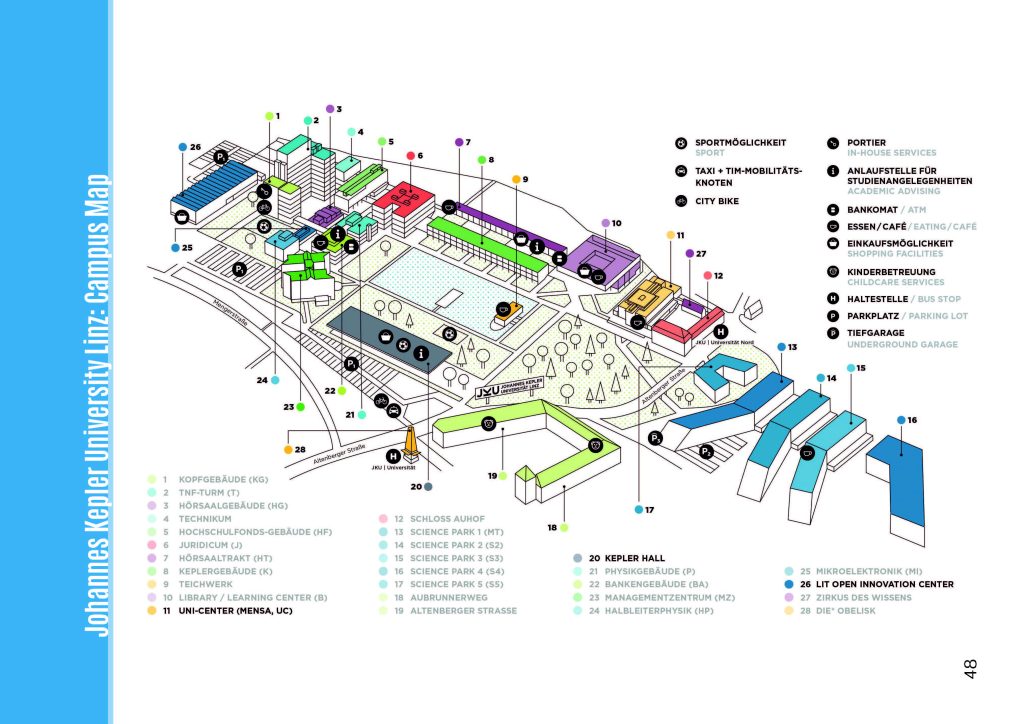 Google Maps Description: how to get by foot from the Tram Station "Universität" to the Uni-Center
Arrival by aeroplane:
The closest airport is the Blue Danube Airport in Linz-Hörsching (LNZ).
The "Blue Danube Airport Shuttle" (bus no. 601) is a convenient way to travel from the airport to the city center in about 20 minutes. The bus stop at the Airport is in front of the arrival hall. Tickets are available on the bus (cash only) or at the ticket machine at the station.
Arrival by train:
"Linz Hauptbahnhof" is the main train station. Please note that there is a direct rail connection from Vienna International Airport (VIE) to Linz Central Station. For further information and timetables see ÖBB – Austrian National Railways.
Public transport in Linz:
To get to JKU Linz, take tram line 1 or 2 in the direction "Universität". From the main train station it takes about 30 minutes.
Tickets are available at the ticket vending machines of LINZ AG Linien: MAXI (24-hour ticket), MIDI (more than 4 stops), MINI (up to 4 stops)
For further information see Linz AG Linien.
Click here for the original JKU Campus Map